Customer Reviews
04/25/2020
Norleska H.
United States
Hoodies that fit!!
Yours are the first hoodies I've ever purchased that were long enough in the arms and correctly proportioned in the body. Gone are the days of me putting the hood up feeling the hoodie tug at my under arm rise up at the waist. They are perfectly proportioned for tall guys with very long arms and an athletic to slim build. You guys have changed the game!!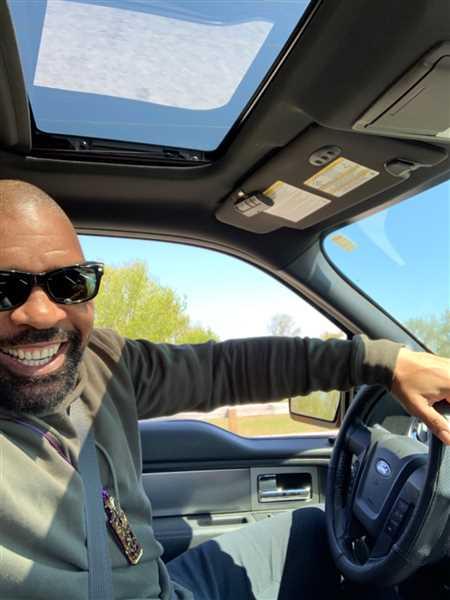 04/14/2020
Susan .
United States
Great Hoodie for my Teen!
This hoodie is perfect for my 15yr old teen boy. He's 5'11" with an extremely long torso and arms. Hoodie sits perfect around his waist, does not ride up his back at all, long enough for his arms and covers his head. Addias, Nike, UA can't match this hoodie. Built great of thick quality material that holds its shape. Washes and dries well. No issues with this one!
03/05/2020
Chipman S.
United States
FINALLY!!
I have bought a number of items from American Tall - all have been wonderful. If you have spent your life with shirts that are TOO SHORT, rejoice! Salvation is here!!!!
03/04/2020
Justin V.
United States
Wicked Good
I'm not super tall but I'm stocky with long arms, so the extra size fits me perfectly! The material is thick, warm and soft on my skin. I loved this so much I ended up buying one of every color!!
02/01/2020
Anonymous
United States
It fits!
Nice quality hoodie, and long enough in the right places. My college age son had a seem open after only one wearing, which is very usual with these nice quality clothes. American Tall stood by their product and made things right with us. Thank you, American Tall! We are loyal customers!
01/15/2020
Anonymous
United States
Was a gift
Original size ordered was to small. Exchanged for larger one and recipient has not received it yet to know if this one fits.
01/14/2020
Ilene A.
United States
Happy
Quality product and fit excellent
12/19/2019
Whitney A.
United States
Wingspan review
Good arm and torso length (I have a 7'1" wingspan).
11/21/2019
Anonymous
Canada
80-20 Hoodie review
Great product . Fits great , shipped and received quickly . Quality is very good
10/31/2019
Anonymous
United States
Fits great, super warm and
Fits great, super warm and soft.
06/10/2019
Aaron E.
United States
Amazing
I love this website! I initially thought my size would be a Large Tall, however once my order arrived the zip up and pullover were too snug and slightly short in the waist. Customer service was top notch! They said they would reply via email within 48 hours and they kept that promise. I exchanged both hoodies for an Extra Large- Extra Tall. I received both of them today, I tried them on and couldn't be happier to finally have hoodies that fit in overall length and dont make me look like I have a flabby hula hoop around the waist and under my arms I'm wearing one of those wing suits. The fabric is top quality, not to thin and not to thick. I will definitely be shopping here again and spreading the word to all my friends! Thank you "AT"
Excellent hoodie
Love this hoodie! For the first time in my life I didn't have to buy a 3XL hoodie just to get the sleeve length almost as long as I need. This hoodie is high quality, very warm, and fits my long, lean body just like it should.
Fits in all the right ways.
This was the first hoody my son has owned that fits him properly! He was a little uncomfortable at its snugness at first, not used to a shirt that fits in all the right ways! I found American tall when I did a google search for brands of clothes for slim tall men, my son is 17 and buying clothes for him in a mall has been frustrating. At first we shopped in the women's section for pants that were slim enough for him, every shirt we bought had to be extra large for the arm length but then he was swimming in it. And often the arms would shrink anyway! People kept telling us we would have to learn to sew his clothes, or tailor things. I was SO happy to find American tall. (And have recommended it to all the moms of giants I know) I do wish there were some 'younger' fashions available. Will be looking for 'long slim shorts' for summer. He's super self conscious about his skinny legs in too short shorts.
Finally
My son no longer looks like a tree that has been stuffed into an bag. Thank you so much for filling this niche.
So happy to find you guys
Great fit and very comfortable
Finally!!
Thank goodness for American Tall. I just bought 2 of these hoodies and they were perfect. I am tall, 6'8" and slim. Most "big and tall" are just big, not tall and long. I love finally having a sweatshirt that fits in the sleeve length and in the body length. I will definitely stick with American Tall.