Customer Reviews
02/17/2020
Carrie H.
United States
Great Pants
My boyfriend is 6'5" and athletic, trim build and has a hard time finding clothing that fits. These pants fit great, are long enough and just the right amount of bagginess. They are also good quality - I bought him the same pair in a different color last year and he's probably worn them at least 4x a week.
01/26/2020
Charles D.
United States
Great looking sweats
Not very thick. So they are not for really cold climate. Nicely made from the drawstring to the pocket zipper
01/14/2020
Michele B.
United States
FINALLY PANTS THAT FIT MY TEENAGE GIRAFFE
Can;t believe the difference pants that fit make! He has always been so darn tall (6'6" in 10th grade) that his clothes tend to look sloppy just because they are ill-fitting. Even though these are joggers they look polished and tidy enough that he looks put together. He put them on and said "my ankles are so happy" (because they were actually covered!). THANK YOU...MORE SALES PLEASE!!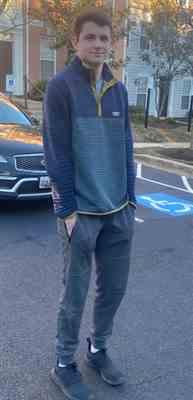 01/03/2020
Rachael G.
Canada
Perfect!
These joggers are perfect! I bought a pair for my brother who is 6'9 and also for my husband who is 6'5... they both loved them! Nice quality material and versatile design! The zipper pockets are a nice touch too!
12/20/2019
Veronika D.
United States
Great quality and fit
Bought these pants for my husband, he loves and wears them all the time :)